About The Proof Positive Group's Document Support
New York Work Ethic - Colorado Friendliness
The Proof Positive Group began in New York City. We worked with many businesses all over the Metro-New York areas. To escape the rat race and skyrocketing cost of living, we relocated to the Metro-Denver area. We have maintained our New York drive for our demanding big corporate clients, yet have adopted a friendly, Colorado demeanor that our small clients enjoy.
Pop Quiz - Who does Microsoft call when they need template help?
Answer: The Proof Positive Group! When Microsoft needs help developing templates for their latest and greatest versions of Office, they call on the expertise of The Proof Positive Group - specifically, Michelle Howell. She developed and converted hundreds of Microsoft Office Word and PowerPoint templates for Microsoft's newest version of Office. This is some serious bragging rights!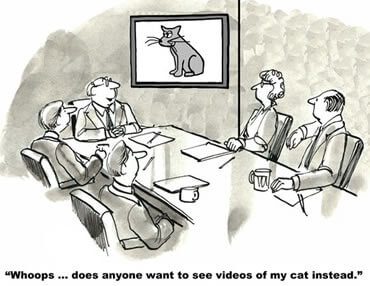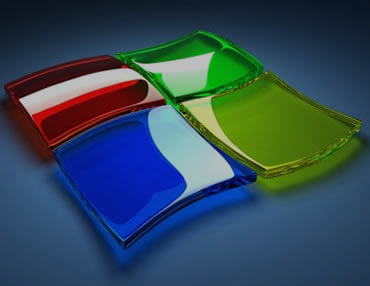 Custom Instructional Videos
With every template we build, we included a full instructional video on how the template works. These are great tools to learn your new template, teach your employees how to use it, and reference in the future in case you forget. Below are a few examples of instructional videos we have made. Please note that any training videos made exclusively for you, will be made in your custom template.
Unique Client Requirements
Our clients include the startup small business with a conservative requirement, to a multi-billion dollar government submission with a large collaborative team. Wherever there is a need for Microsoft Office consulting, we can help. We provide unsurpassed personal attention, dedicated to achieving your business goals in the most cost-efficient manner possible without compromising effectiveness. Plus we are a cross-platform company and utilize both Macs and PCs.
Document Services List
Microsoft OneNote

Every busy professional should utilize this FREE program. We do! OneNote Link

We are Microsoft Word Experts

We were in the proposal and document development industry when Microsoft introduced Office 95 and quickly shifted from WordPerfect and QuarkXPress. We have kept current with all versions including 2007, 2010, 2011, 2013 and 2016. We utilize PC and Mac. The Proof Positive Group provides additional services beyond just fulfilling your document formatting needs. Our advanced knowledge of Microsoft Word, PowerPoint and Excel can help you put together a toolbox of document solutions from template design to finished product.

We provide conversion services from Adobe InDesign CS6 and CC to Microsoft Word, Excel and PowerPoint 2007, 2010, 2011, 2013 and 2016. Keep your great design and gain functionality and ease of use. You can have it all. We will work with your designer or back into your original file. We utilize PC and Mac.

Additional MS Word services include:

Template Design: Extensive experience creating, quality checking, troubleshooting, maintaining and teaching template design.

Microsoft Office Training: Customized training via screen shares geared toward increasing productivity, understanding, consistency and reducing overall costs. Corruption Rescues: Reconstruct already corrupt documents through full rebuilds including creating new documents within a clean template, inserting scrubbed text, full style rebuilds, graphic corruption checks, etc.

InDesign to Word Conversions: We can create a Microsoft Word document or template from your InDesign file with all the components that existed in the InDesign file as well as additional features only available in Microsoft

COMMON TASKS REQUESTED

Acronyms & Terms
Consistency check
Headers and Footers
List of Figures (auto generated)
List of Tables (auto generated)
Lock or restrict file access
Section breaks
Styles (clean up & create)
Table of Contents (auto generated)
Templates (create & modify)

We are MS PowerPoint Experts

We have kept current with all versions including 2007, 2010, 2011, 2013 and 2016. We were in the proposal and advertising industry when Microsoft introduced Office 95 and quickly shifted from Lotus Freelance Graphics. We utilize PC and Mac.

We provide additional services beyond just fulfilling your presentation formatting needs. Our advanced knowledge of Microsoft PowerPoint, Excel and Word can help you put together a toolbox of document solutions from template design to finished product. We can work with your existing documents or your designer to come up with a custom piece or modify a predesigned template to meet your unique needs. You can count on The Proof Positive Group to implement your presentation requirements.

Additional Microsoft PowerPoint services include:

Template Design: Extensive experience creating, quality checking, troubleshooting, maintaining and teaching template design.

Microsoft Office Training: Customized training via screen shares geared toward increasing productivity, understanding, consistency and reducing overall costs.

InDesign to PowerPoint Conversions: We can create a Microsoft PowerPoint document or template from your InDesign file with all the components that existed in the InDesign file as well as additional features only available in Microsoft. We can also provide the usability and functionality of PPT for efficient and consistent editing, inserting, and new slide creation allowing greater utilization of your in-house resources.

Basic tasks: Creating a Presentation, Formatting Text on Slides, Adding Graphical Objects to a Presentation, Modifying Objects, Adding Tables to a Presentation, Inserting Charts in a Presentation, Preparing to Deliver a Presentation, Acrobat PDF conversions, SmartArt

Other tasks: Personalizing User Functions, Customizing a Design Template, Adding Diagrams to a Presentation, Adding Special Effects to Presentations, Customizing a Slide Show Presentation, Collaborating on a Presentation, Securing and Distributing a Presentation, animation, transitions, timing, themes (color, fonts, effects), sections, custom slide layout, document comparing, modifying slide, handout and notes masters, macros

COMMON TASKS REQUESTED

Animation & slide transitions
Combining slideshows
Consistency check
Creating slides from Word
Headers and Footers
Hyperlinks (internal & external)
Slide layout (proper use)
Templates (create & modify)


We are Microsoft Excel Experts

We were in the proposal and financial services industry when Microsoft introduced Office 95 and quickly shifted from Lotus 1-2-3 and Quattro Pro. We have kept current with all versions including 2007, 2010, 2011, 2013 and 2016. We utilize PC and Mac.

The Proof Positive Group provides additional services beyond just fulfilling your financial reporting, charting and spreadsheet formatting needs. Our advanced knowledge of Microsoft Excel, PowerPoint and Word can help you put together a toolbox of document solutions from template design to finished product.

We can provide documents, templates, boilerplates and training on several Microsoft Excel 2007, 2010, 2011 and 2013 tasks.

Additional MS Excel services include: Template Design: Extensive experience creating, quality checking, troubleshooting, maintaining and teaching template design.

Basic tasks: worksheets, performing calculations, modifying a worksheet, formatting a worksheet, printing workbook contents, managing large workbooks Other tasks: organizing worksheet and table data, presenting data using charts, inserting graphic objects, customizing and enhancing workbooks, themes, templates, collaborating, restricting access, protecting files, working with multiple workbooks, linking cells, editing links, importing and exporting data, working with templates and charts, managing data in workbooks

ADVANCED OR EXPERT REQUIREMENTS

Automated reporting
Automated data import, data manipulation, and data export
VBA code refining, development, and troubleshooting
Data analysis
Complex formulation
Mail Merging/Custom Mailings

COMMON TASKS REQUESTED

Consistency check
Headers and Footers
Page breaks (designate)
Protect sheet or workbook
Repeating rows & columns
Setting print area
Styles (clean up & create)
Templates (create & modify)

Our Excel Expert, Tim, is phenomenal with formulas and custom programming. Contact us for more information.

We use Microsoft Visio

Almost everyone here uses Visio. Most of the time we ask our electrical engineer turned graphic artist, Igor, to create the diagrams or flowcharts. His engineering mind plus creative skills are the perfect blend for your diagram requirements. We are currently using Visio Pro 2016. This program's capabilities are amazing. We cannot consider ourselves experts yet but our skills are improving with every new project.


Adobe InDesign, Photoshop, or Illustrator Conversions to Microsoft Word, Excel & PowerPoint

InDesign, Photoshop and Illustrator are very flexible programs allowing for quick and professional document layouts and is used by many creative individuals and firms. We see the value in InDesign and Illustrator but also recognize its limitations in the corporate world dominated by Microsoft Office. In an effort to merge the best of both, we frequently work with templates, layouts and design concepts born in InDesign, Illustrator and other Adobe programs. We are able to duplicate the look only a designer could conceive and add all the compatibility and functionality that Microsoft Office provides fulfilling ever demanding business requirements.

We keep current with all the Adobe Suites and currently use Adobe CC and Acrobat XI Pro to allow for proper conversion from your native files without putting undue inconvenience back on the originator of the file. We are able to back into your Adobe files and retrieve most information required for a near esthetically perfect and functionally superior conversion. We also have the experience to see other potential issues that may not have been previously discussed. Common problem areas are fonts, bleed to edge, improper graphic conversions for optimal compatibility, non-editable charts/graphs, diagrams, re-creating hyperlinks, cross references, Table of Contents, caption auto numbering, etc. We utilize both PC and Mac to ensure integration across multiple version and platforms.

The Proof Positive Group can deliver your converted InDesign or Illustrator to Microsoft Office 2007, 2010, 2011, 2013 or 2016 and Adobe Acrobat version of your choice including CC2015.

Adobe Acrobat - PDF

The PDF has become one of the most important steps in the RFP process and requires more in-depth discussion. The Proof Positive Group believes the PDF is a vital component for bringing all of the components of Microsoft Office together allowing electronic submissions and greater control over print.

Through the utilization of Adobe Acrobat many files and documents of different types can be merged into one streaming document complete with hyperlinks to outside sources, embedded files, security features, and more. A PDF merge could include:

Microsoft Office 2007, 2010, 2011, 2013, 2016 Word, Excel, PowerPoint, Outlook, OneNote, Access, Publisher, Project or Visio.

Adobe Suite CS6 and CC Acrobat XI Pro (combining multiple files), InDesign, Photoshop, Illustrator

Documents including scans, promotional materials from marketing / art department, email correspondences, legal documents, contracts, certificates, resumes, receipts, screen captures, forms, etc.

Multimedia including Interactive (SWF), Video (MOV, M4V, 3GP, and 3G2 video files that use H.264 compression) and Audio (MP3 and MP4)

Image types including JPEG, PNG, TIFF,

Once files are merged into an organized fashion they can be used for a variety of purposes including: archiving, emailing, sending as a locked down secure document, ability to be read by all users regardless of platform or version, sending to your printer for a perfect print every time - no hand collating.

Additional benefits are the collation of multiple page sizes (letter, legal, tabloid and international sizes) and page orientations to be designated to print in uniform or designated paper size.

The files also have the advantage of being size variable. You decide the size based on your needs - small (lower resolution for email) through highest resolution (for professional printing).

PDFs can be loaded onto any web server and download quickly and easily. These files can also be created as interactive forms which can be emailed back to you and downloaded into a database.

Template Development

Custom designed, formatted and structured document used to increase consistency and efficiency.

Examples of some template categories listed below and presented in alphabetical order. Each of the following categories can be setup with fonts, styles, spacing, color, etc. to allow for consistent and company specific look throughout all documents.

We work with both MS Office 2007, 2010, 2013, 2016 | Adobe CS6 and CC for PC and MS Office 2011, 2016 | Adobe CC for Mac to maximize compatibility and efficiency while working to fulfill your document requirements.

Attachments
Cost sheets
Cover Letter
Cover Page
Exhibits
Financial Charts
Forms
Graphics
Index
List of Figures (auto)
List of Tables (auto)
Matrices
Organizational Charts
Resumes
Table of Contents (auto)
Tables

Request for Proposal (RFP)

The Proof Positive Group assists in project coordination for companies who require a "point person" to ensure deadlines are met, all data is submitted, approval is obtained from appropriate individuals, outside vendors are retained and more. Our advanced organizational skills will streamline your proposal requirements, save you time and ensure document integrity.

We contribute innovative solutions to your document and information tracking dilemmas. Excessive amounts of documentation can become unmanageable and disorientating without a plan. We have proven methods to turn your chaos into powerful instruments for success.

Accountability Sheets
Acronym / Defined Terms
Color Team Reviews
Compliance Matrices
Customized Tables
Directory Development
Graphics Directories
Interactive Forms
Milestone Reporting
Multiple Author (versions/edits)
Past Performance
Progress Reports
Resume Organization
Scorecards
Version Control (software/revisions)


Security and Confidentiality

We are accustomed to working with highly confidential and proprietary information. We adhere to strict guidelines regarding protection of information within departments and restriction of company proprietary information pertaining to subcontractors contributing to joint ventures. We follow clean desk standards including always logging off computer, keeping all items off desk and in locked drawers when not in use, locking of file cabinets every evening, secure office space when appropriate. Essentially, be in a constant state of preparedness for a security audit. Familiar with proper protocol for handling of restricted faxes and copy/printing queues; sensitive HR information, secure database procedures, proper distribution practices for sensitive internal mail and internal departmental privacy. We also work with secure file transfer programs plus secure collaboration websites and software.

The Desktop Publishing Dilemma

Desktop publishing and document formatting are very different, yet often confused. Choosing the incorrect professional for your specific requirement can be costly. The following information will examine the differences between the two professions.

Desktop publishing is done by graphic artists who are great at making brochures, newsletters, and creative etceteras for business. They use complex programs like Adobe Illustrator, InDesign, Photoshop and QuarkXPress as well as other software that is difficult for the document team to use or not available to office personnel. Most desktop publishers are Mac users who do not like using nor possess Windows based computers and software. All of this incompatibility in turn drives up the cost of production by requiring an intermediary to incorporate edits.

Document formatting is done by business professionals who have proposal, reporting or general corporate background. They understand the complexity, dedication required, and the sensitivity involved in the production of deadline driven materials. They use Windows and/or Mac based computers and common software like Microsoft Word, PowerPoint, Excel, Visio, Project and Adobe Acrobat. These are all software titles that the entire team can utilize, work more efficiently with, and save enormous amounts of time. If you would like to convert your current Adobe collateral into Microsoft based templates, contact us to discuss. We build custom and semi-custom templates based on current collateral (if available) or from the ground up. We can contribute as little or as much as needed and your templates can grow in complexity over time based on your budget, comfort level and requirements. We can also work with your designer and are always up-to-date on the latest Adobe software subscriptions to ensure we can work with native files on a PC or Mac platform.

The Proof Positive Group specializes in template development and document formatting utilizing Microsoft Office Software.

Incomplete List of Our Clients

A sampling of companies we have worked with: Follow this link